Bengals and children are naturals together.
Children and Bengals are both active and vocal.
These two cuties are good about sharing their new kitten
It only took two days for this bengalbeauty to settle in and start loving the little ones in the family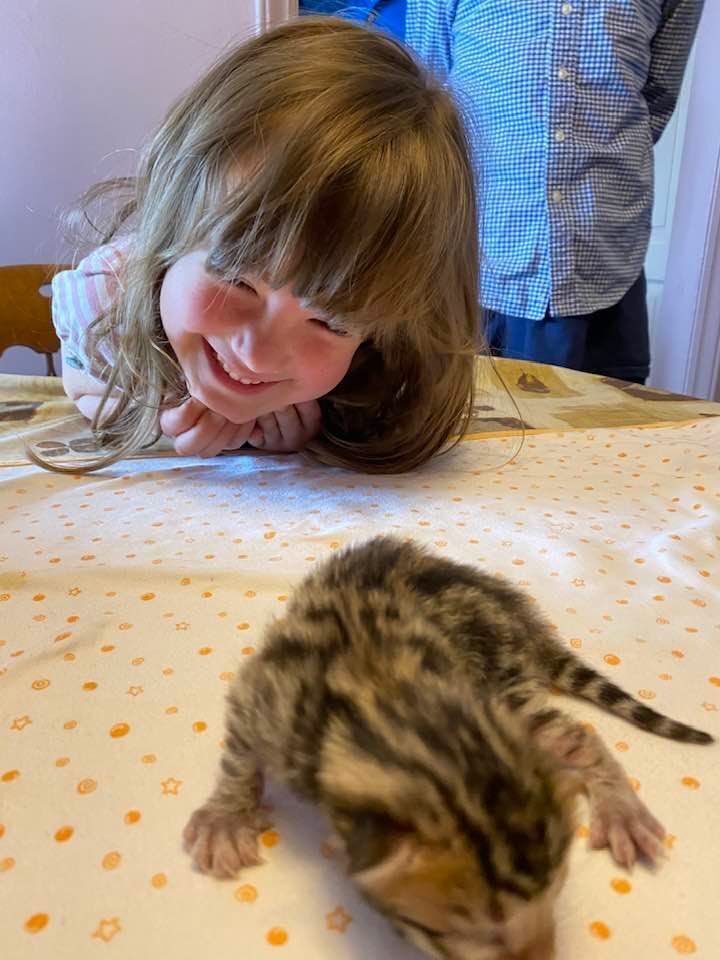 She could not touch the kitten because is was only four days old
Just look at the joy on her face!!